Looking for templates for your proposal writing project? Download these high-quality MS Word and Apple iWork templates.
Proposal Templates – MS Office
Download these proposal templates and get started on your next set of procedures, SOPs and work instructions. Includes sample MS Word & Excel guidelines. [Download the Proposal templates in MS Office format]
[ Learn more about these Proposal Templates ]
Proposal Templates – Apple iWork
We created these procedure templates for Apple iWork Pages and Numbers. They have been specifically formatted to look great on any Apple device, including your Mac, iPad, and iPhone. [Click here to download the Proposal templates in Apple iWork format]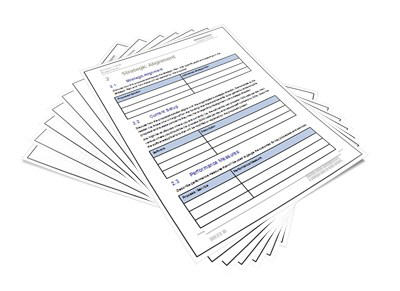 Easy to use templates. You can change every word, image, and setting in the templates. No plugins, macros, or install files. Just download and get started. Ideal for small business owners, business analysts, marketing creatives, software testers, developers, and technical writers.
 

 
Instant Download. Get the templates you need to raise your documents to the next level. Give your team an edge with these elegant templates. Follow the guidelines to write your documents faster, better, and more persuasively.
MS Office Templates Designed to work on all versions of MS Office. Most templates include tutorials, checklists, and forms to get you started. Designed by professional technical writers, software testers, and business analysts, these templates are been used in some of the largest companies in the world.
 
 
Apple iWork Templates If you enjoy using iWork, you'll love these. We created them from scratch to work on all versions of iWork by ensuring that the styles were correctly formatted, and display correctly on the print, web, and mobile devices. Download Apple iWork templates.

Apple iTunes App

Download the App from the iTunes store. New templates every week. Special offers and 2 for 1 deals.

 
How to Write Proposals
Looking for proposal writing tutorials? Take a look at these and remember to sign up for the newsletter.
Writing Guidelines
Abstract Writing
Proposal Management
Executive Summary writing
Writing Tactics
Proposal Manager
Proposal Writing Course
Request For Proposals