Looking for a simple-to-use MS Word template to write your business proposal? We've created these templates to gives you a nice framework to write, format, and publish your business proposals quickly. The templates are intentionally designed to be easy to use so you can 'fill-in-the blanks' and submit your bid on time. So, what do you get if you decide to buy it?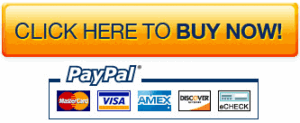 You'll get a 28-page Microsoft Word template that'll help you write concise, effective, and compelling business proposals.
When you download these templates, you also get FREE Microsoft Word templates & Microsoft Excel spreadsheets, including Daily Rates and Costs presented in matrix formats, pre-populated with sample material to get you up and running. You can use the Project Costs spreadsheet and Work Breakdown Structure (with sample data) to use as a framework for your proposals.
Proposal Templates (10 x MS Word)
Our Proposal Templates (10 MS Word designs + 2 Excel files) can be used to create business proposals that will sell your products and services. You can use this template to show prospective clients that:
You are a trustworthy professional organization
You understand the client's needs and requirements
Your products and/or services match their requirements
You have a proven track record with solid references
You can offer a compelling proposal that stands out
Proposal Template: Purpose
The purpose of a business proposal template is to help persuade your readers to take action, for example, to persuade a potential customer to choose your goods and/or services, or to persuade a government body to fund a project or implement a program.
You can use this 28-page Microsoft Word template to write concise, effective, and comprehensive business proposals. The success of a proposal depends on how describe WHAT you are proposing, HOW you plan to do it, WHEN you plan to do it, and HOW MUCH it is going to cost.
This proposal template was designed with these requirements in mind. It contains the basic components of a business proposal: start (the Executive Summary), middle (the Body of material to be presented) and an end (the Conclusion).
Proposal Templates Designs
When you download the file, it contains 1o different MS Word templates. You can modify these to suit your requirements and adjust them for different projects.
This template is ideal for IT, Consultancy, Energy and other type of business proposals
You can use this green and white design for environmental projects, such as bids related to conservation, nature, green issues and similar activities.

This template of an undersea diver suggests innovation, creativity, social awareness. It can also work for leadership proposals or where you wish to demonstrate that you stand out from the crowd. 
You can use this classic black and white themed template for a range of government, construction, or social themes. 
This striking image of the heavens conveys energy, vision, and creativity. 
The ability to ride the waves and overcome difficulties resonates with us all. This striking image can be used in a variety of RFP responses, from technical, government, to fund raising.

This modern blue and platinum template allows you to add your own image. It can be modified quite easily as an internal report or a similar business document


This abstract template can be used for science, security, software development or construction proposals
This template is quite popular for software development, SaaS, hardware and technical service proposals

This is one of the most popular templates, especially for business consultancy proposals
Proposal Template: Main Content
We have also included several attractively formatted tables, for example, daily rates and costs may be presented in a matrix so the reader can see where the final figures come from. Likewise, we have included Excel spreadsheets, pre-populated with sample material to get you up and running.
These include a Project Costs spreadsheet and a detailed Work Breakdown Structure (again with sample data) which you can use as a framework for your proposals. This template helps you articulate your key strengths, your understanding of their requirements, your proposed solution, and what's most important, how they will benefit by doing business with you.
Executive Summary. This includes sample data to get you started and tips on how to improve your executive summary.

An example of the table of contents

Respond to each requirement as outlined in the RFP document

Describe your Project Plan, including the Start/End dates for each task

An outline of the project team structure

In this section we identify the risks you anticipate will occur during the project and the steps you will take to mitigate against these occurring

Describe the qualifications of your key people
Proposal Template: Table of Contents
1 Executive Summary

2 General Information

2.1 Company Details
2.2 Company Profile
2.3 Benefits
2.4 Main Arguments
2.5 Agency Effort Required

3 Solution Overview
3.1 Response to Requirements

4 Project Management
4.1 Project Plan
4.2 Project Estimating
4.2.1 Work Days by Phase
4.2.2 Work Days by Role
4.2.3 Experience
4.3 Risks
4.4 Issues
4.5 Assumptions

5 Qualifications
5.1 Pen Portraits
5.2 References
5.2.1 Reference # 1
5.2.2 Reference # 2
5.2.3 Reference # 3

6 Costs
6.1 Fixed Price Costs
6.2 Itemized Cost Breakdown
6.3 Technical Support

7 Conclusions

8 Appendix
2 Free Proposal Excel Templates
Project Costs including sample data
Work Breakdown Structure template with sample data
Proposal Template: Content & Format
The package also includes two additional Microsoft Word templates, which have the same material but different cover sheets in case you have a preference.
All of the templates can be modified very easily and contain no macros, embedded files or other type of plug-ins.
The Klariti branding and logos can be removed by simply deleting the images from the cover sheets.
These templates are in Microsoft Word and Excel format and can be downloaded immediately online.
The template pack includes the following documents:
| | | |
| --- | --- | --- |
| 10 x Proposal templates | 28 pages each | |
| Projects Costs |  1 x worksheet | |
| Work Breakdown Structure |  1 x worksheet | |
~~~
60-day Money-Back Guarantee
Secure Online Order Form
Supports Windows 98, Me, 2000, 2003, 2010, 2016, XP, Vista.
1. What file formats are the templates in?
The templates are in Microsoft Word (.doc) and Excel (.xls) format .
2. Can I download them online?
You, can download the files instantly.
After you make the payment, you are automatically sent to a Download page from where you can save the templates to your PC.
3. What is the license agreement?
You can change any part of the templates that you wish. You can remove all logos, branding and references to Klariti, for example, the logo on the cover page. You can share the templates with your colleagues and re-use them as you need.
The main restriction is that you cannot sell, rent or license these templates as though they were your own. These templates are for you —and your colleagues — usage only.
You can read the full license agreement here
4. What is the refund policy?
We offer a 60 days refund policy.
Instant Download – MS Word + Excel