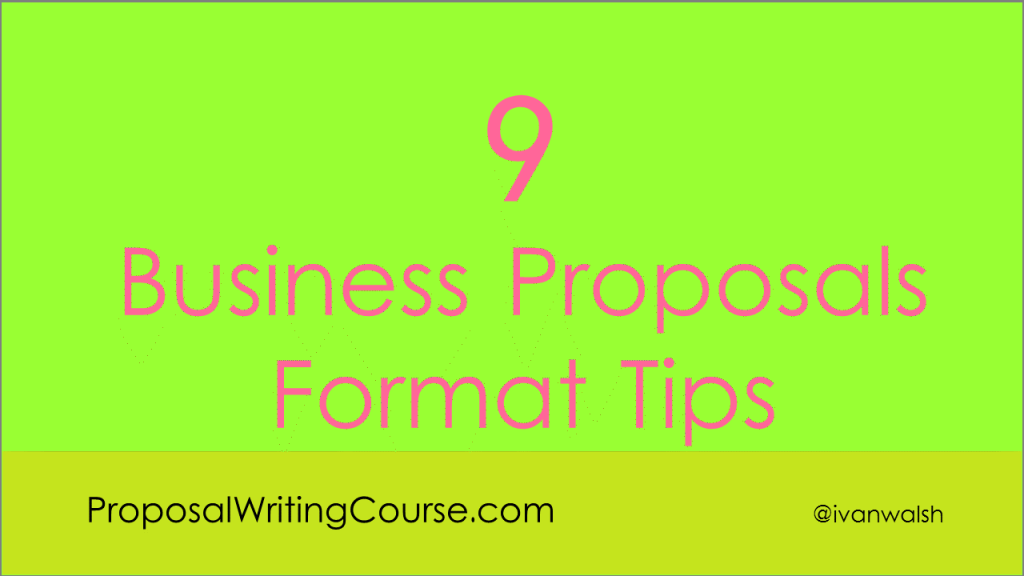 Last week we looked at how to format your Business Proposal, use a Style Guide, select the right type of font, language and writing style to impress the proposal evaluation team. Let's look at other ways you can improve your next Business Proposal or Grant application.
1. Proofreading
Always proofread your proposal not once but several times.
As you do this, look at the:
Content – does your proposal have enough substance? Are your ideas complete?
Structure – is the bid organized in a logical manner? Are all facts and figures accurate? Are ideas expressed clearly? Is the proposal design visually appealing?
Format – are words spelled correctly, especially proper names? Are all numbers and computations accurate? Are sentences grammatically correct, including subject-verb agreement? Are sentences punctuated properly?
2. Editing
Revise, reduce, and rearrange where necessary.
3. Headings
Use headings and subheadings that mirror the structure of the Request For Proposal. Headings and subheadings re-enforce the main ideas and the organization of your proposal to the reader.
4. Lists
Use list to break up text and make the document easier on the eye. Also:
Use a bulleted list when items are all equally important.
Lists convey a sense of immediacy.
5. Margins
A ragged margin is easier to read than one that is right justified because the proportional spacing slows readability. It is easier for the reader's eye to track from the end of one line to the beginning of the next line when the right-hand margins are jagged.
6. Page Numbering
Place page numbers in the top right or bottom center of the pages of your proposal.
Do not number the first page!
7. Bold Type
Use bold type to emphasize key words, avoid overemphasis.
8. Font
Consider using serif typefaces for the text of your proposal and sans serif typefaces for titles and headings.
Note: Serif typefaces such as Times Roman are easier to read.
Sans serif typefaces such as Arial are ideal for titles and headings because they stand out from the body of the text.
9. White Space
Use white space to break up passages of text. White space makes your proposal appear inviting and user-friendly. Judicious use of white space breaks your proposal into smaller, manageable chunks of information making it easier for the readers to move through your document and find the relevant information.
What other mistakes do we need to avoid when creating Business Proposals and Grant applications?
About the Author: Ivan Walsh provides business proposal writing tips, tutorials, and templates on the Proposal Writing Course every week. Get his free proposal writing newsletter here.