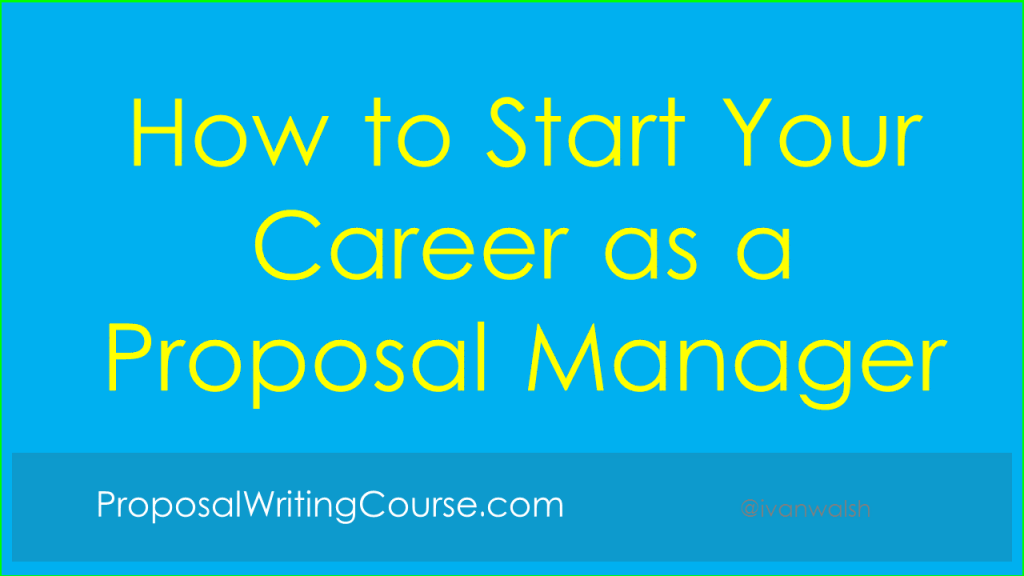 So you'd like to start a career as a Proposal Manager but not sure what's involved. This role is actively involved across the Proposal development lifecycle. You need good Project Management skills and knowledge of how Request For Proposals are written, evaluated, and awarded. And the pay is very good!
Proposal Manager's Role in Proposal Planning Development
If you'd want to know what Proposal Managers (aka Bid Managers) do, then this tutorial will help.
The Proposal Manager works like a Project Manager in that they organize all aspects of the response to the Request For Proposal and ensure that it is submitted on time. To do this, they are responsible for the following:
Proposal Planning
Directing proposal team and all individuals involved in sharing information
Coordinating proposal activities, such as printing, production, and delivery
Controlling proposal development process so that all bids are entered into the IT system and tracked as they are accepted, written, and evaluated
Ensure bid is compliant with Request For Proposal guidelines
Increase Proposal win ratio, i.e. number of bids you win
Proposal Manager Tasks
Depending on the size of the firm, the Proposal Manager may be involved in the following steps:
Conducts proposal cost kick-off meetings
Leads team through the proposal writing process
Conducts proposal reviews
Obtains management signoffs
Overseas the submission of the proposal
Gets the proposal submitted on time
This also includes teaming decisions, process refinement, developing bid theme, and making bid/no-bid decisions.
Proposal Manager Responsibilities
The Proposal Manager will also provide status reports and other communications to the project stakeholders.
This means they may also be involved in:
Creating proposal management processes
Implementing proposal preparation methodologies
Assisting the technical staff in the production of proposals
Managing the writing, editing, graphics, and production resources for all bids
Participate in the writing and editing of proposals where necessary
About the Author: Ivan Walsh provides business proposal writing tips, tutorials, and templates on the Proposal Writing Course every week. Get his free proposal writing newsletter here.